Compositor 1.16 brings some formula-related improvements and bugfixes.
Here's a selection of what's new in this release. As usual, the complete list of fixed bugs and new features can also be found on Github.
Improvements
Added equation numbering position document option #531
By default, equation numbers are shown
to the right of numbered math envionments when using the article document class
to the left of numbered math envionments when using the amsart document class.
This version adds a checkbox in the document properties inspector for choosing between left and right equation numbering that works for both article classes.
Left equation numbers with article: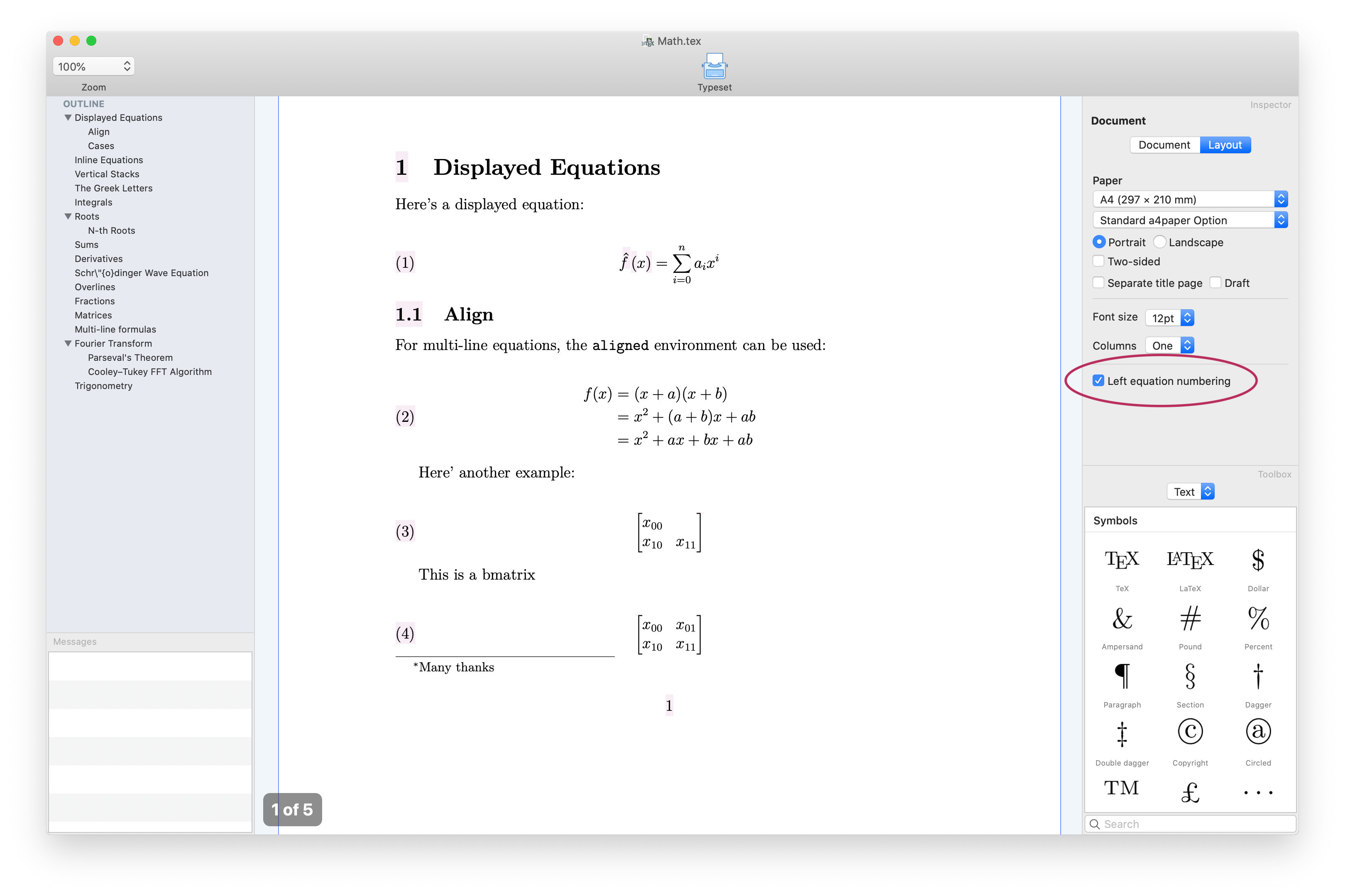 Right erquation numbers with amsart: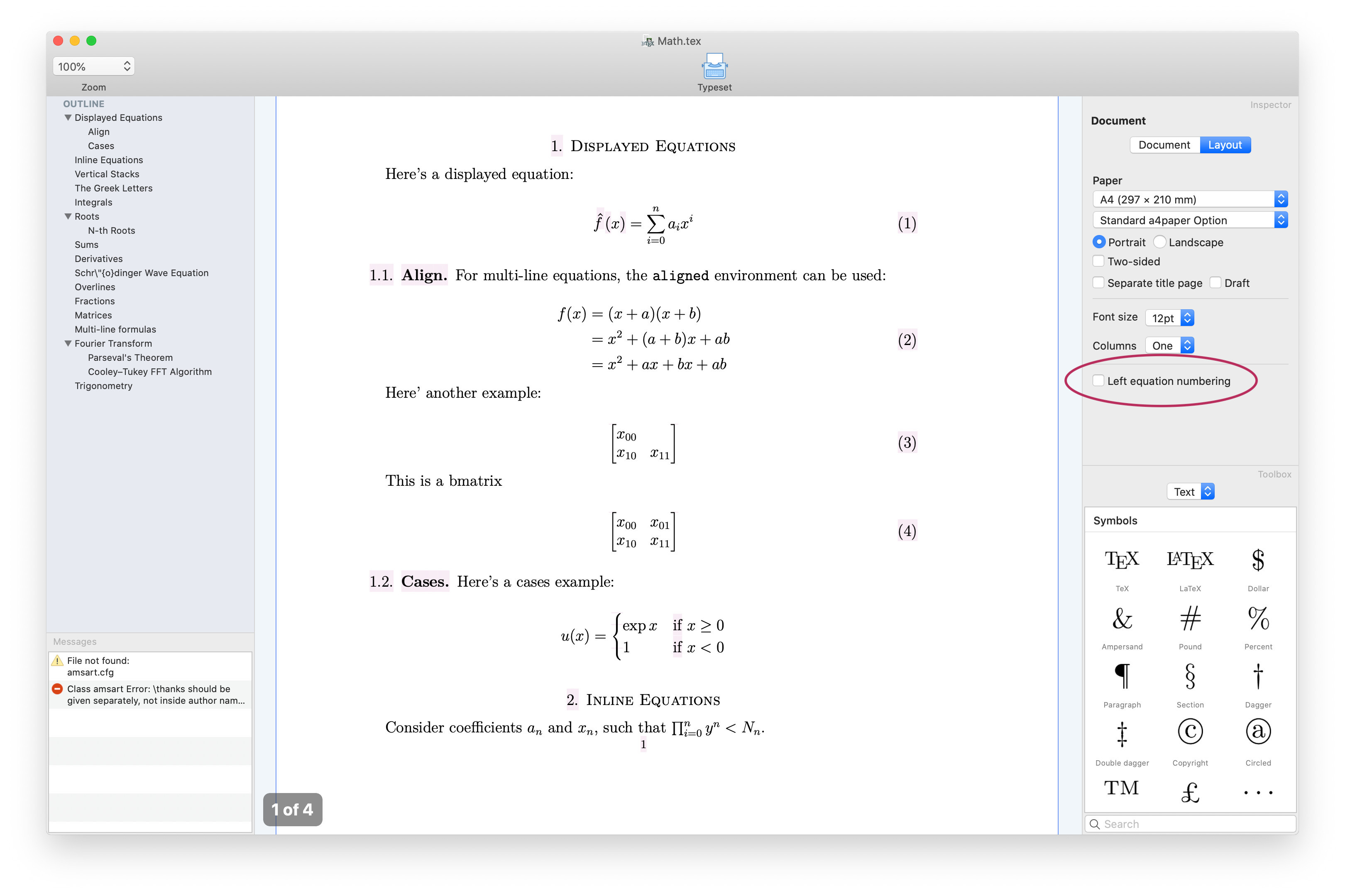 Added equation numbering section in formula inspector panel #532
The formula inspector panel now has an equation numbering section with a checkbox for turning equation numbering on: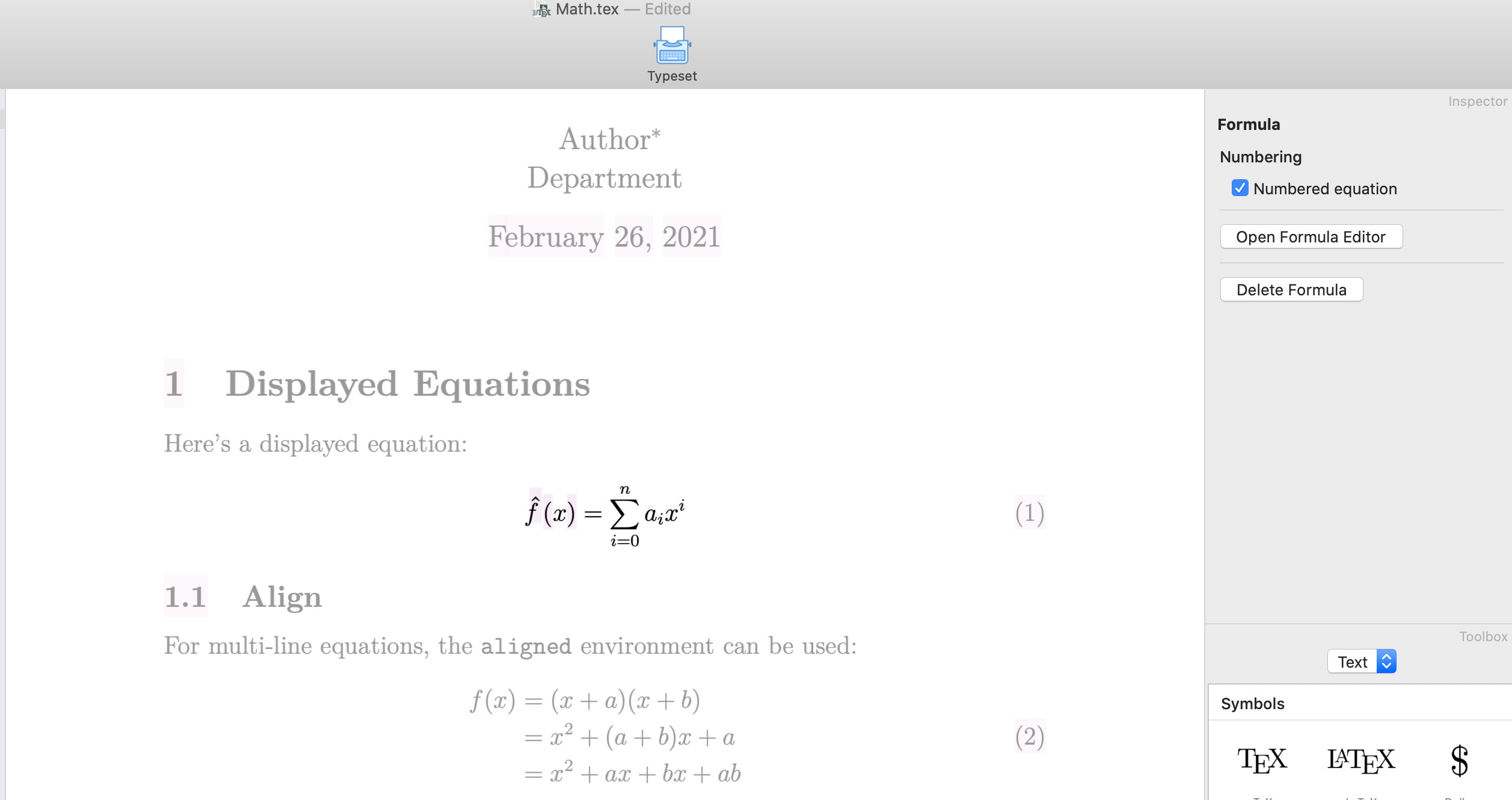 or off (per numbered math envionment):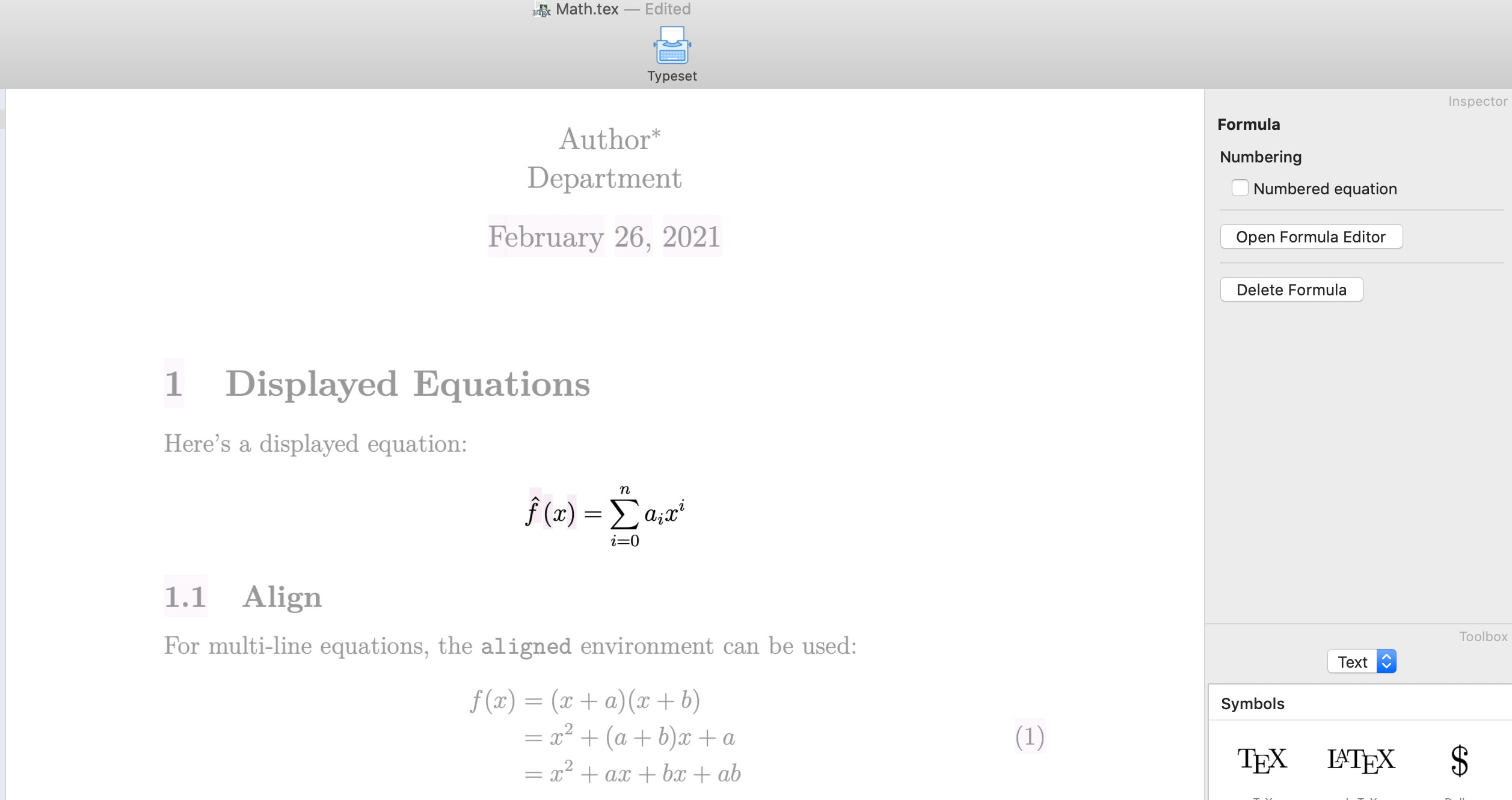 Added "Numbered" checkbox to section inspector #493
In very much the same way as with equation numbering, there's a new checkbox in the section inspector for turning section numbering on:
or off:

Bugfixes
Other
Migrate crash reporting from HockeyApp to App Center 511
---
Next Up
Release 1.17 (scope TBD) is currently scheduled for release on April 9.