Compositor 1.10 is available!
Here's a selection of what's new in this release. As usual, the complete list of fixed bugs and new features can be found on Github.
Improvements
---
Dark Mode Support #435
Dark Mode seems to be quite popular, so I finally added proper Dark Mode support in this release: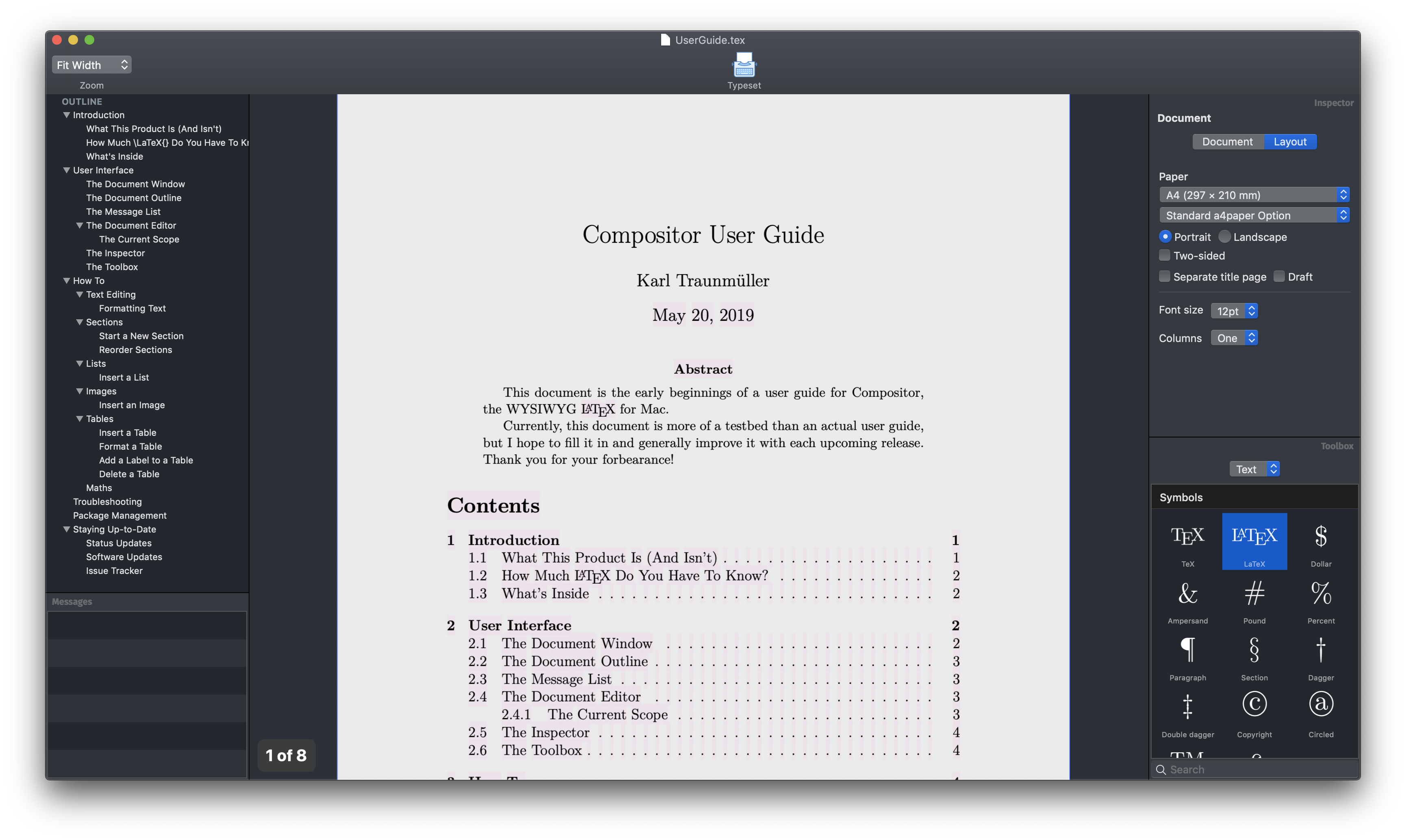 ---
Bugfixes
Crash on page orientation change #473
Crash when inserting paragraph #474
Crash due to out-of-bound string access #470
---
Next Up
Release 1.11 is scheduled for June 18, four weeks from today. The scope for this release is still very much TBD.
There will also be a 1.10.1 bugfix update, probably coming May 28.