Compositor 1.6 is out, and I think it's a big step forward in terms of overall usability.
Here's a selection of what's new in this release. The complete list of new features and fixed bugs can be found on the release page on Github.
What's New
New "Insert" menu
The new "Insert" menu lets you insert sections, lists, images, math environments, and more:
The respective element will be inserted either at the caret position, or at the end of the document if there is no selection.
Previously, these items were contained in the toolbox (panel), but that approach turned out to be too unintuitive and hard to discover. The Insert menu should be much easier to find and use.
Expect this menu to grow substantially over the next couple of releases.
New "Format" menu items
The "Format" menu has two new items for wrapping a selection either
or in quotation marks:
New toolbox items
The toolbox now has items for inserting \TeX and \LaTeX commands in text: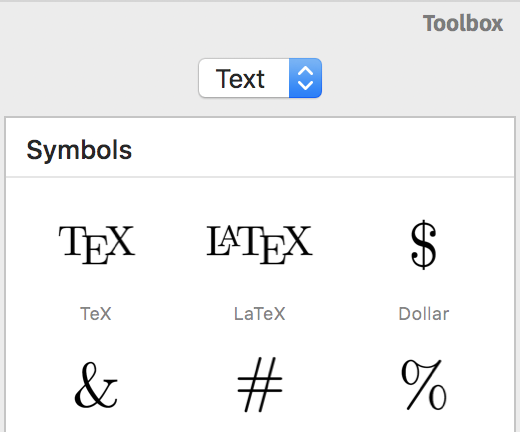 Pasting (La)TeX commands into a document
(La)TeX commands in pasted text will now be wrapped in a \verb|...| command. Previously, doing so could completely break typesetting of a document, as you could for example paste an (unsupported) \import command into the middle of a document.
User Guide
I started writing a user guide for Compositor. It can be found in the "Help" menu:

This will open a LaTeX article describing Compositor, written with Compositor: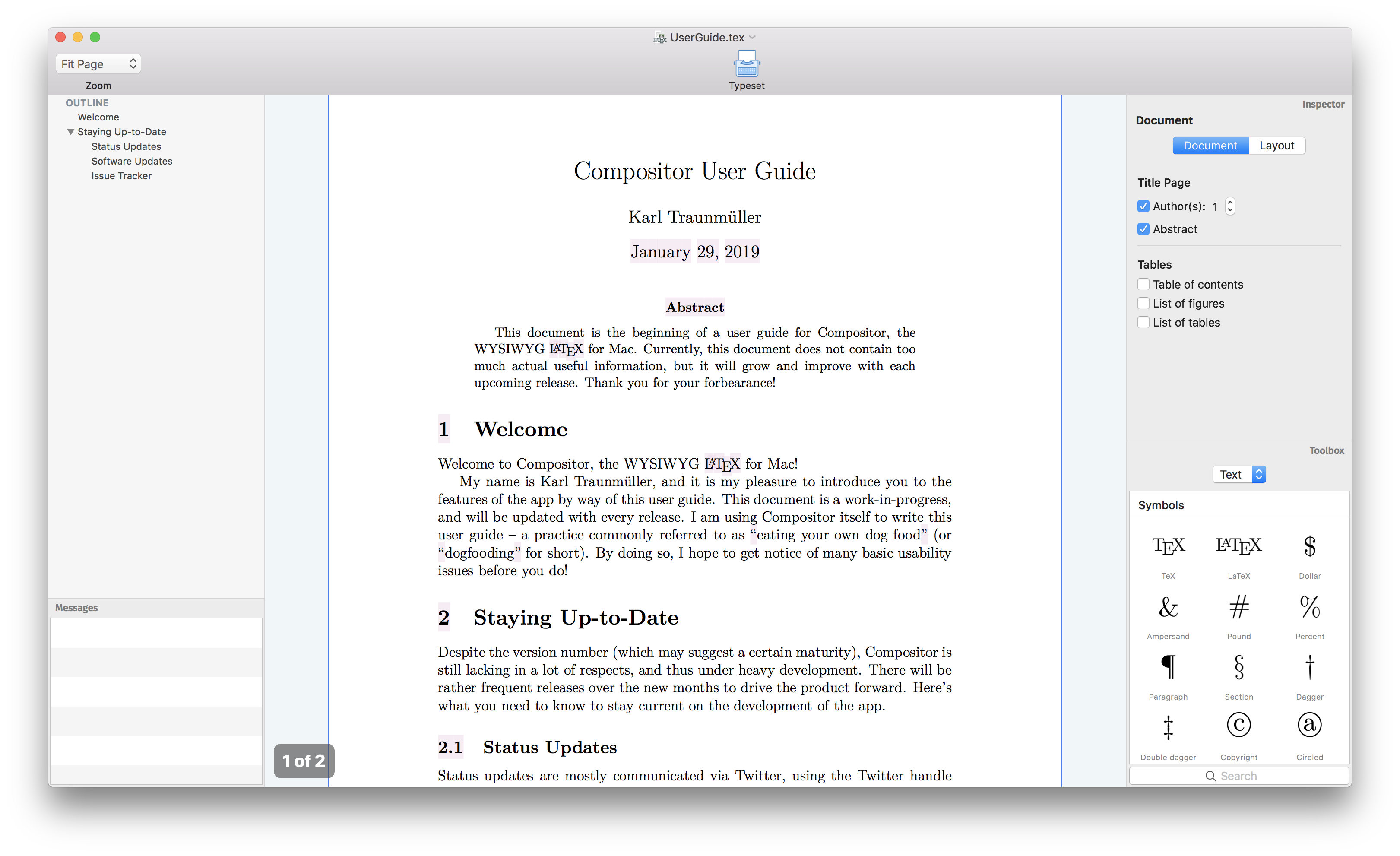 I announced the idea of using Compositor to write its own user guide on Twitter some time ago:

In the software industry, this practice is referred to as "eating your own dog food" (or "dogfooding" for short), and I found this to be an extremely effective way of discovering usability issues and bugs.
From now on, I will apply the "dogfooding" approach to all further development.
Please be forgiving that the user guide currently doesn't contain much actual information, and will take some time to develop into something useful. I was really busy fixing usability issues and bugs I discovered when starting to write this document :)
Bugfixes
During my testing, I discovered and fixed 10 bugs in this release. The complete list can be found here.
Next Up
Release 1.7 is scheduled for February 26, four weeks from today. I will try to find and fix as many usability issues and bugs as possible until then!